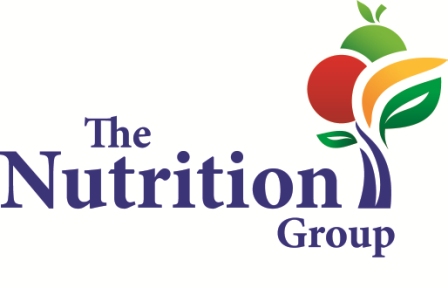 NBASD utilizes the cafeteria services of The Nutrition Group. Students are provided a designated block of time for lunch period. Monthly menus are available at all buildings and online. There are three categories for purchasing meals: free, reduced and regular. A free and reduced application must be completed yearly in order to be eligible for free/reduced lunches.
The Nutrition Group manages meal selections within the cafeteria. Our schools use a student friendly program to help monitor students' accounts. Your son/daughter will have a personal account in the cafeteria that can be accessed by their PIN (personal identification number). At meal time, the student will enter their own PIN onto a number pad. The computer then identifies and accesses the students' account. If there is money in the account, the purchases are deducted. This eliminates the need for students to carry money to school every day. Parents may pay in to their students' lunch accounts on a regular basis. Students are encouraged to bring a check made payable to NBASD Cafeteria Fund. Cash is also acceptable. Money can be deposited any time for any amount – weekly, monthly or annually. The cancelled check will serve as your receipt. You can also make a payment electronically via PayForIt.net
If your child is eligible for free or reduced meals, that information will be programmed into the computer and your child will be charged appropriately. You can apply via the following link: Free & Reduced Lunch Application
Meal prices are as follows:

Elementary School Lunch Prices
Regular/Reduced
Breakfast $1.00
Lunch $2.10/$0.40
Middle School and High School Lunch Prices
Regular Reduced
Breakfast $1.00
Lunch $2.35/$0.40

Ala carte items are available at both the high school and the middle school.
Updated 8/26/14